The father of Gannon Stauch released a statement over the weekend, following the news that his son was found deceased close to 1,400 miles away from his home.
Al Stauch released the statement through Restoration Church, A Colorado Springs-based church that has been instrumental in holding vigils and community prayers for 11-year-old Gannon, who was found deceased on March 17 in Pace, Florida, almost two months after he disappeared from his Lorson Ranch neighborhood, near Colorado Springs.
I would like to take this opportunity to reach out to the community here in Colorado and all over the nation to express my deepest gratitude and true heartfelt appreciation for the overwhelming support.
Many of you have either requested or inquired about information from me or interaction with me throughout these past two months. As you can tell from the initial missing child report, to the arrest and charges in early March, and now the wonderful, yet gut-wrenching news that Gannon's body has been recovered, this has been a heartbreaking and absolutely devastating time period in my life.
I am a very private person anyways, but balancing my desire to show my great appreciation and my need to cope with the continually evolving devastation has not been easy. I thank each member of the community and media that has respected my privacy and need to process everything that has happened.
Those who I have personally trusted with information in the public have respected my privacy in an epic manner, and to those one to two people I owe you a lifelong debt of gratitude. If there is any question about whom I trust, take a look at who releases this statement. Anyone else is simply using me, my precious, heartbroken daughter, and my loving family as fodder for their personal agenda, which is absolutely despicable.
To those who are loving, supportive, and peaceful, thank you a million times over and God bless you all. I will more than likely not give any public interviews or statements until the end of the case, but I thank you all in advance for respecting my approach.
Al Stauch
As CrimeOnline previously reported, Gannon's stepmother, Letecia "Tecia" Stauch, claimed that the boy left to visit a friend's home on the afternoon of January 27, but never returned home. In early March, authorities arrested Letecia Stauch in Myrtle Beach, South Carolina, and charged her with murder, child abuse, tampering with evidence, and tampering with a human body.
Although Stauch told CrimeOnline she had nothing to do with Gannon's disappearance, Colorado Springs Deputy District Attorney Michael Allen said during a court hearing earlier this month that authorities have over 600 pieces of evidence against her.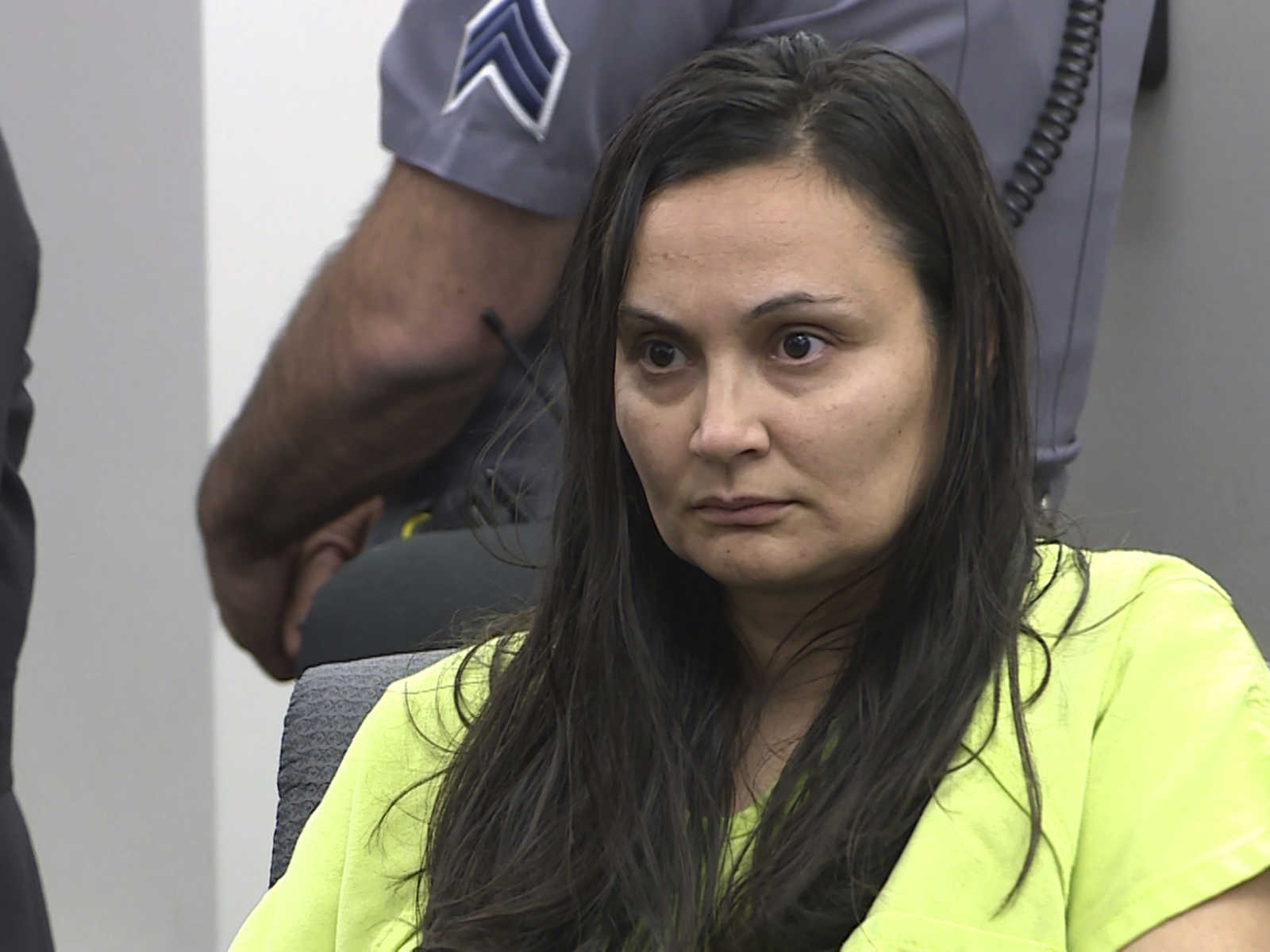 "Today, I filed new formal charges in the case of Letecia Stauch. Those charges are murder in the first degree after deliberation, a class one felony that carries a potential prison sentence of life in prison without parole," Allen said during a March 20 press conference.
"In addition to that, I filed eight counts of crime of violence, for the alleged use of a firearm, a blunt instrument, a knife or other sharp object, and for causing the death of Gannon Stauch."
Stauch remains behind bars in El Paso County, Colorado, without bail. She's scheduled for an arraignment on April 14.
The El Paso County Sheriff's Office is asking anyone Pace or Pensacola areas between February 3 and February 5 to contact them at 719-520-6666 or email tips@elpasoco.com.
Additional Information
PART ONE: Tecia Stauch Interview
PART TWO: Tecia Stauch Interview
PART THREE: Tecia Stauch Interview
Neighbor Roderrick Drayton Interview
CLICK HERE to see all of our coverage on Gannon Stauch
Check back for updates.
For the latest true crime and justice news, subscribe to the 'Crime Stories with Nancy Grace' podcast. 
[Feature Photo: Gannon Stauch/Handout]