A newly-released affidavit provides graphic details regarding the death of Gannon Stauch, an 11-year-old Colorado boy found deceased in Florida last month.
As CrimeOnline previously reported, Gannon disappeared on January 27 at some point between 3 p.m. and 4 p.m. from his Lorson Ranch home off of Mandan Drive, near Colorado Springs. Gannon's stepmother, Letecia Stauch, claimed the boy left for a friend's house and never returned home.
Letecia Stauch was the sole caregiver at the time of the boy's disappearance. Gannon's father, Albert Stauch, was on a work trip with the U.S. National Guards in Oklahoma, and his biological mother, Landen Hiott, was in South Carolina.
In March, the Santa Rosa County Sheriff's Office in Florida contacted the El Paso County Sheriff's Office in Colorado Springs to report a deceased boy found north of Pensacola, in Pace. The boy's body had allegedly been stuffed into a suitcase and left under a bridge.
It's True Justice Month on Fox Nation, and "Crimes Stories with Nancy Grace" is available now! Sign up today and get your first month for only 99cents!
The remains were confirmed to be Gannon. Prior to recovering Gannon's body, authorities arrested Letecia Stauch in Myrtle Beach, South Carolina, on first-degree murder and several other felony charges in connection with the case.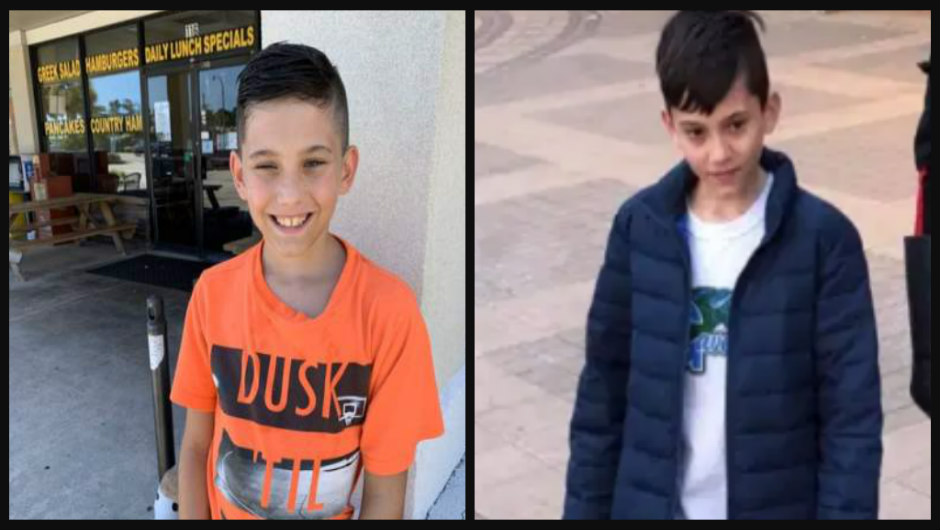 Lie Detector Test
On February 20, CrimeOnline spoke with Stauch, who claimed she wanted to provide results of an independent lie detector test. Stauch said she wanted to meet in person and set up a time to talk at a Starbucks in Myrtle Beach, South Carolina, as she didn't want to transfer the results electronically.
A few days later, Stauch said she had a safety issue and asked to reschedule the meeting. After conducting a phone interview on February 24, a new meeting date was set up for Stauch to provide the test results.
"I have a safety delay," Stauch explained. "Nothing to do with the test or the agency representative. It's a major thing that has happened."
After rescheduling, Stauch promised to allow CrimeOnline to "evaluate [the independent agent's] credentials, law enforcement," along with the results of the lie detector test.
The morning of the day the meeting was to take place, Stauch canceled again. When offered to do the interview at a later time without the lie detector results, Stauch insisted that she had taken the test and passed but needed more time to coordinate with the independent agent to join her for the interview.
Around four days later, Stauch was arrested for Gannon's death.
According to the affidavit, Stauch bought a fraudulent lie detector test off of the site, "fakepolygraph.com." She was ultimately denied the fake test result when management blocked it, based on the "content of her questions." A representative with the company told her they reserved the right to not send the report if they believed it was in connection with illegal activities.
"I submit that if Letecia Stauch had nothing to hide, she wouldn't have to pay for a fake lie detector test," the affidavit read.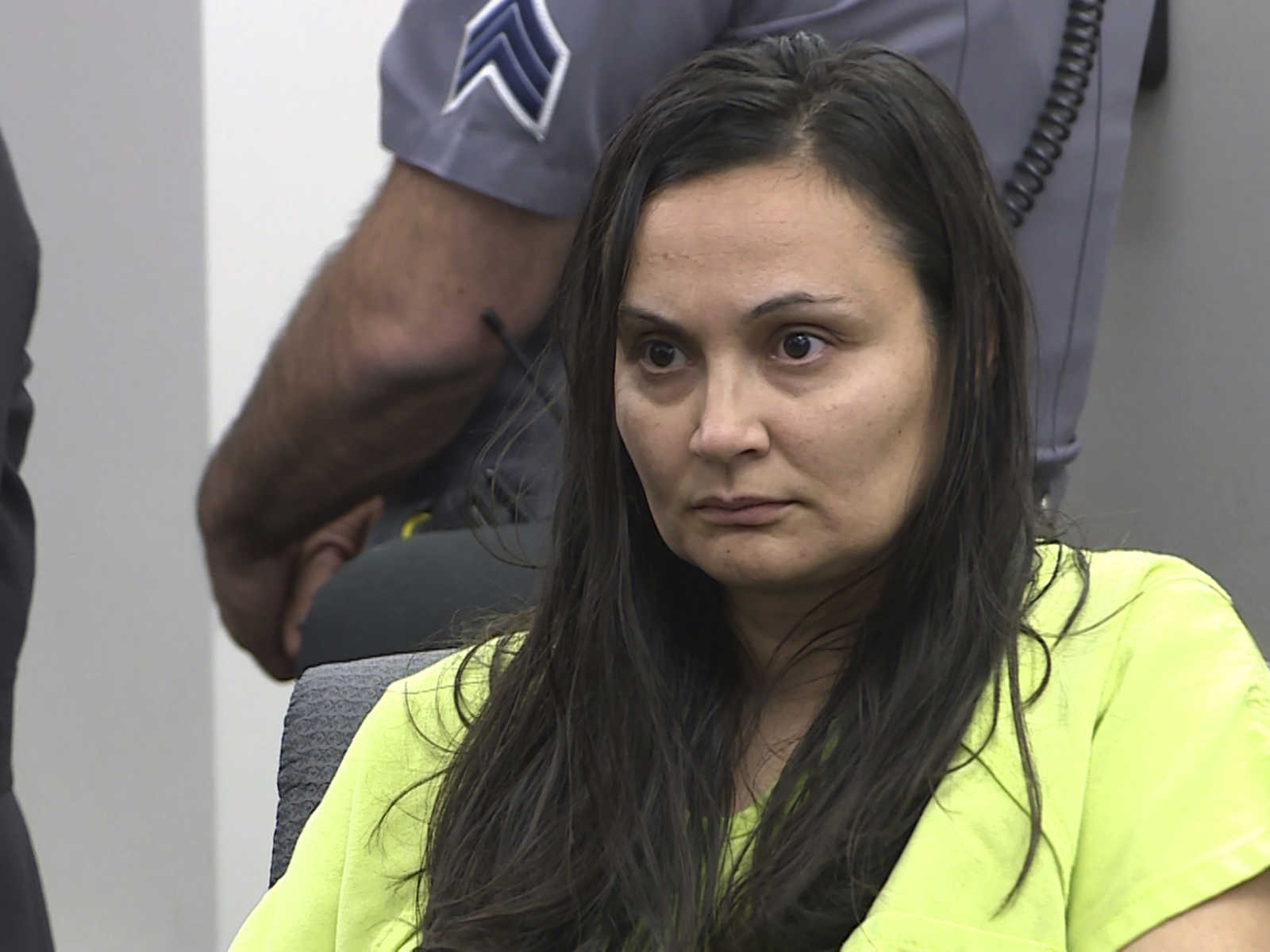 Unhappy Marriage, Resentment
According to the arrest affidavit, Stauch made a number of alarming online searches, which indicated she may have been tired of taking care of her stepchildren. The searches also indicated that she may have been having trouble in her marriage.
Search queries included, in part:
find real military singles
parenting should be 4 people, not one
'im doing all the work for my stepkids and their mom doesnt help
I wonder if my husbands wife is sending me a card since I. raise. her. kids
why should my husband choose me over family
one day some people will wish. they treated you differently
find me a rich guy who. wants me to take care of his kids
"Based on Letecia's internet history, it's reasonable to believe she was unhappily married to Mr. Stauch and had some degree of resentment toward the family as a stepparent," the affidavit read. "Furthermore, days before Gannon's murder, Letecia appeared to be researching a move to another state to a two-bedroom apartment."
Letecia Stauch Arrest Affid… by Leigh Egan on Scribd
Crime Scene
Prosecutors allege that Letecia Stauch brutally attacked and killed her stepson inside his bedroom on January 27. Despite a neighbor who said his video showed Stauch leaving with Gannon on the morning of January 27 and later returning home alone, investigators believe that "Gannon likely did return home with Letecia that afternoon," and died inside the residence.
Evidence from inside Gannon's bedroom includes blood spatter on the walls, blood that soaked through the carpet, 50 droplets of blood on the wall, blood on wall sockets, and blood on the boy's mattress. Additional blood was found inside the garage.
"Based on the orientation of Gannon's bed, the vast majority of the blood would be in line with the position of his head and torso," the affidavit reads.
READ MORE: Stepmother kills Colorado boy in bedroom, then claims a Hispanic male abducted him, raped her [Prosecutors]
Prosecutors believe that Stauch disposed of Gannon's body off of Highway 105 in Douglas County on January 28 and "likely was nervous about the location she chose." It's unclear how Gannon's remains ended up in Florida.
Stauch remains behind bars without bond. Her next scheduled hearing is on April 14.
Check back for updates.
Additional Information
PART ONE: Tecia Stauch Interview
PART TWO: Tecia Stauch Interview
PART THREE: Tecia Stauch Interview
Neighbor Roderrick Drayton Interview
CLICK HERE to see all of our coverage on Gannon Stauch
For the latest true crime and justice news, subscribe to the 'Crime Stories with Nancy Grace' podcast.
Join Nancy Grace for her new online video series designed to help you protect what you love most – your children.
[Feature Photo: Letecia Stauch/KRDO-TV/The Gazette via AP, Pool, Gannon Stauch/Facebook]