JoAnn Cunningham, who pleaded guilty to killing her 5-year-old son in April 2019, was sentenced to 35 years in prison for the crime on Friday, after two days of emotional testimony, the North West Herald reports.
Cunningham, 37, pleaded guilty on December 5, 2019, to a single count of first degree murder, after denying she had killed Andrew "A.J." Freund for months, as CrimeOnline previously reported.
She faced up to 60 years in prison, but McHenry County, Illinois, Judge Robert Wilbrandt said he took into consideration Cunningham's own difficult childhood as well as the heinous nature of the crimes against little A.J. in making his decision.
Doomsday, death & deception: Nancy Grace investigates "Cult Mom" Lori Vallow. Inside sources reveal brand new bombshell information. Click here to watch.
A phrase about the "exceptional cruelty or heinous behavior indicated of a wanton cruelty" was removed from the charges against Cunningham as part of her plea deal, Wilbrandt said, noting that Cunningham "repeatedly struck her son on the head with a metal shower" head, then took him out of the cold shower and locked him in his bedroom, where the little boy died.
"It was a horrible death preceded by a horrible life," Wilbrandt said, according to the Herald.
As for Cunningham, the judge said, a difficult childhood and the suicide of her brother in 2001 led to a "long and sordid history of drug abuse" that included seeking treatment, unsuccessfully, "a number of times."
She spent her days "drug-filled, lying, cheating and manipulating her way through life while terrorizing her small son," he said.
A.J.'s family was disappointed with the sentencing, saying in a statement relayed by their attorney that they had hoped Cunningham would pay for A.J.'s death "by spending her natural life in prison."
"We know that whatever the punishment, it will not ease the loss and pain we feel," the statement said. "AJ was an innocent, precious little boy whose life was taken from him after he endured, what we now know, was much pain and suffering."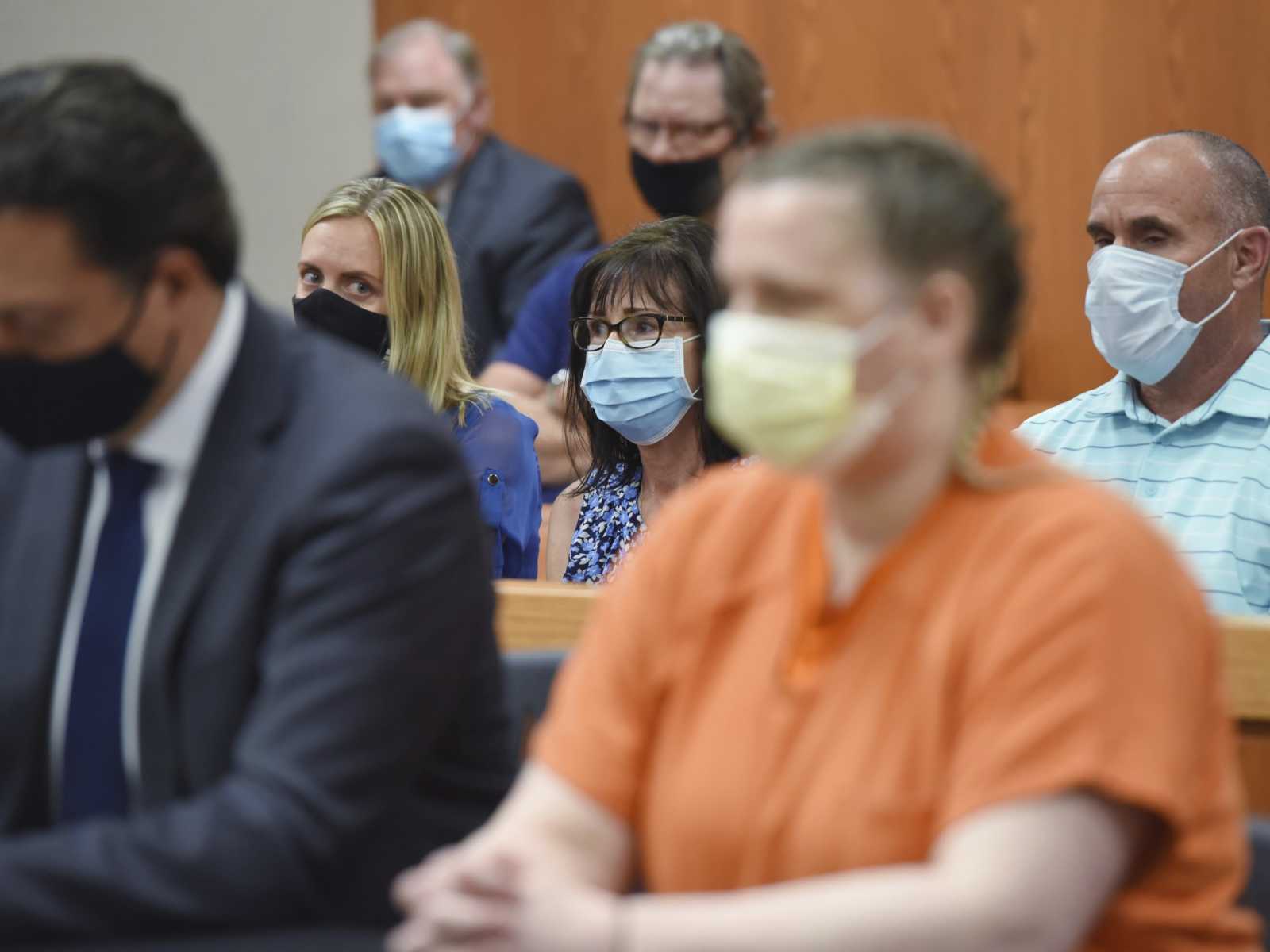 Family members, sitting behind Cunningham with the judgement was read, cried, while the defendant sat motionless.
Cunningham shed tears on Thursday during a seven-hour hearing that included wrenching audio tapes of her screaming at A.J. and shocking testimony from law enforcement about the condition of the little boy's body when it was found — as well as the lengths Cunningham and A.J.'s father, Andrew Freund Sr, went through to mislead police who were first investigating the boy's disappearance, as CrimeOnline reported.
"I had the privilege of having AJ as a son," she said. "I love him, I miss him and there's nothing I wouldn't do to bring him back. … Anyone who truly knows me knows how much I love being a mother more than anything in the world. Being a mother defines me. My children gave me a purpose. I miss all of them so much."
"I would give my life to have AJ back. This is something I will never escape from."
Cunningham and Freund Sr were accused of killing the boy on April 15, 2019, forcing him to remain in a cold shower "for an extended period of time" and beating him, then putting him to bed and locking him in his room, where he died. Freund Sr allegedly buried him in a shallow grave the next day.
Investigators found A.J.'s lifeless body on rural land in Woodstock, Illinois. The little boy was found wrapped in plastic and placed in a shallow grave.
The discovery came on April 25, exactly one week after Freund Sr. reported his son missing on April 18. The man called 911 and told the dispatcher that he couldn't find A.J., and explained the last time he saw him was the previous night, in their home off of Dole Avenue in Crystal Lake.
Freund Sr has been charged with five counts of murder, two counts of aggravated battery, one count of aggravated domestic battery, two counts of concealment of homicidal death and one count of failure to report a missing child or child death. He remains in jail awaiting trial.
Cunningham's plea deal offers no possibility of parole.
Read more about the case:
For the latest true crime and justice news, subscribe to the 'Crime Stories with Nancy Grace' podcast:
Join Nancy Grace for her new online video series designed to help you protect what you love most – your children.
[Feature Photo: A.J. Freund/Handout]