Amber Heard took the stand for a second day of testimony on Thursday, tearfully describing how her ex-husband Johnny Depp sexually assaulted her with a liquor bottle while the were in Australia just a month after their marriage.
Depp is suing Heard over an op-ed in the Washington Post that he says defames him, although it doesn't mention him by name. In the article, Heard describes herself as "a public figure representing domestic abuse."
The March 2015 incident in Australia ended with the tip of Depp's finger cut off, which he says happened when Heard threw a bottle of vodka at him. Heard testified she was sleeping with the finger tip was cut off.
But her description of the sexual assault was the emotional portion of the testimony.
Heard told the court that Depp was angry from the moment she arrived in Australia, where he was filming the fifth "Pirates of Caribbean" movie. He accused her of sleeping with her costars in her movies, she said, and escalated from there.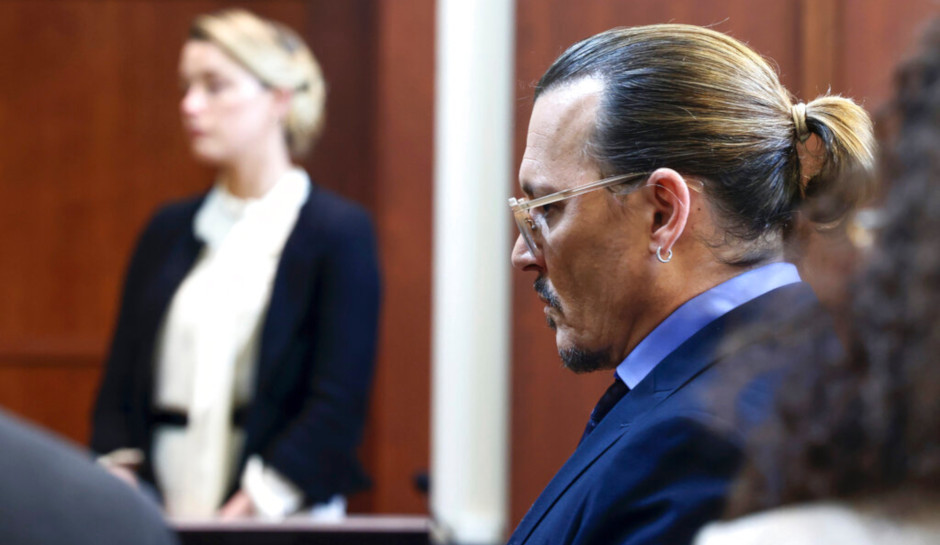 At one point, Heard said, he threw her onto a ping pong table and ripped off her nightgown before assaulting her.
"I couldn't get up. I thought he was punching me," she said. "I could just feel this pressure on my pubic bone."
As the assault continued, she realized he was using a liquor bottle. "I just remember thinking, 'Please, God, please don't be broken," she said.
Earlier in her testimony, Heard discussed photos she'd taken of him while passed out. She took them, she said, because "He wouldn't remember, or he would deny it. There was no one to back me up," she said.
Heard also discussed an incident on a plane in 2014 in which, she said, a drunk Depp was angry she was doing a film with James Franco. During the course of the argument, she said, he slapped her and kicked her.
"I felt this boot in my back," she said. "I fell to the floor. And no one said anything. No one did anything. You could have heard a pin drop. I just remember feeling so embarrassed."
Depp testified about that incident as well. In his version, he hadn't been drinking excessively and Heard started the argument. He testified that she pursued him relentless until he hid in a bathroom.
The trial is now taking a weeklong break, and Heard's testimony will resume on May 16.
For the latest true crime and justice news, subscribe to the 'Crime Stories with Nancy Grace' podcast.
[Featured image: Amber Heard testifies in the courtroom at the Fairfax County Circuit Court in Fairfax, Virginia, on May 5, 2022. (Jim Lo Scalzo/Pool Photo via AP)]