Internet sleuths are circulating an image that appears to show two of the University of Idaho stabbing victims at a bar the night they were killed — the same bar investigators said early on they were were at for several hours on that night.
The image, seen on Reddit, offers no new information beyond speculation about who else might be in the photo with Madison Mogen and Kaylee Goncalves and whether they had anything to do with the murders.
Mogen, Goncalves, their roommate Xana Kernodle, and Kernodle's boyfriend Ethan Chapin were stabbed to death early in the morning on November 13 in their rental home just off campus. As CrimeOnline previously reported, investigators said that Kernodle and Chapin were at a fraternity party before the slayings, while Mogen and Goncalves were at The Corner Pub in downtown Moscow before grabbing food at The Grub Truck and taking a taxi home.
All four arrived at their house within minutes of one another shortly before 2 a.m. Police believe the killings took place between 3 and 4 a.m.
The new photo shows two women wearing clothing similar to what Goncalves and Mogen were wearing in other videos confirmed to be them from that night. The timestamp on the photo is 1:32 a.m.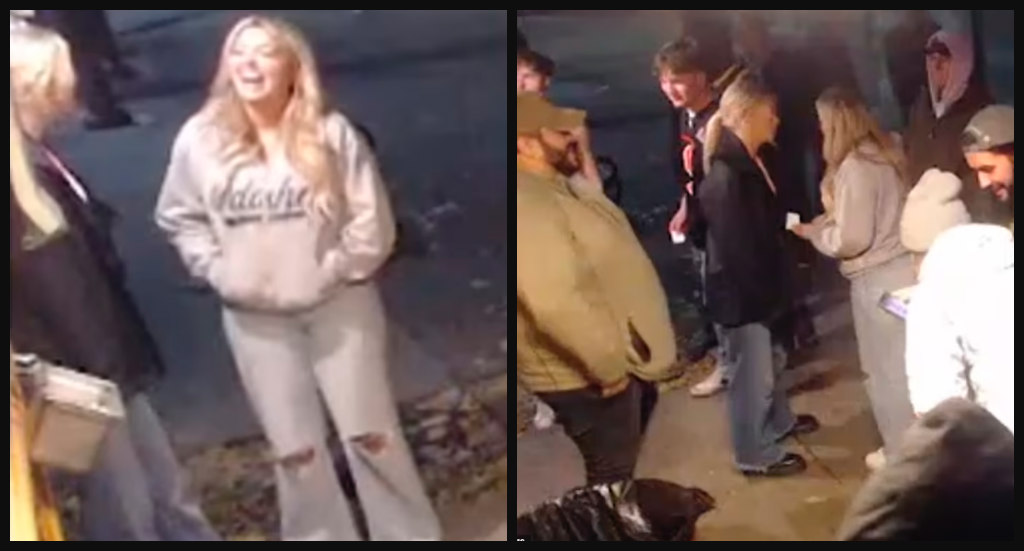 The investigation into the murders is nearing the two-month mark with no suspect named. Investigators have released little information, usually nothing at all until online speculation becomes noisy enough to reach mainstream media. The reticence of detectives to talk about the case has raised concerns from some members of the victims' families and members of the community — as well as online sleuths — who believe police aren't doing enough to solve the case.
Investigators have repeatedly begged the public to stop sharing information that hasn't been released directly by police, but those pleas have done little to stop rampant speculation. Most recently, University of Idaho history professor Rebecca Scofield filed suit against TikToker Ashley Guillard, who has posted numerous video accusing Scofield of involvement in the murders. Even after the lawsuit was filed, Guillard posted videos saying Scofield would "regret" the lawsuit.
Moscow Police released a statement days after the lawsuit was filed saying they were aware of the lawsuit and the videos and don't believe Scofield, who they did not name, is connected.
For the latest true crime and justice news, subscribe to the 'Crime Stories with Nancy Grace' podcast.
[Featured image: Leaked photo/Reddit]