Testimony continued Tuesday morning in the Letecia Stauch murder trial; she stands accused of killing her 11-year-old stepson, Gannon Stauch.
Prosecutors say Stauch stabbed, shot, and beat her stepson inside the family's El Paso County home in Colorado, on January 27, 2020. Months later, his body was found stuffed into a suitcase beneath a bridge in Pace, Florida.
Letecia Stauch is on trial at the El Paso County Court, facing first-degree murder and related charges.
Dakota Lowery, who identified himself as Stauch's half-brother, took the stand first Tuesday morning and said he traveled from North Carolina to Colorado Springs on January 30, 2020, with his mother and aunt, to help the defendant.
At the time, Lowery said, he didn't think Stauch harmed Gannon and traveled at his mother's request.
"We felt like she was being wrongly accused for something we thought she'd never do… We also wanted to come out here and look for him," Lowery told the court.
Lowery admitted that he's now angry with Stauch and was testifying only because he was subpoenaed.
On February 1, 2020, Lowery and Stauch picked up a rental van that he thought Stauch would be driving back to South Carolina, her home state. He said he helped while Stauch loaded her belongings onto the van, including a green suitcase that appeared heavy.
Lowery said the suitcase appeared heavy and cumbersome. He asked Stauch if she needed help, and she replied, "No" and told him that she had softball equipment inside the suitcase, Lowery testified.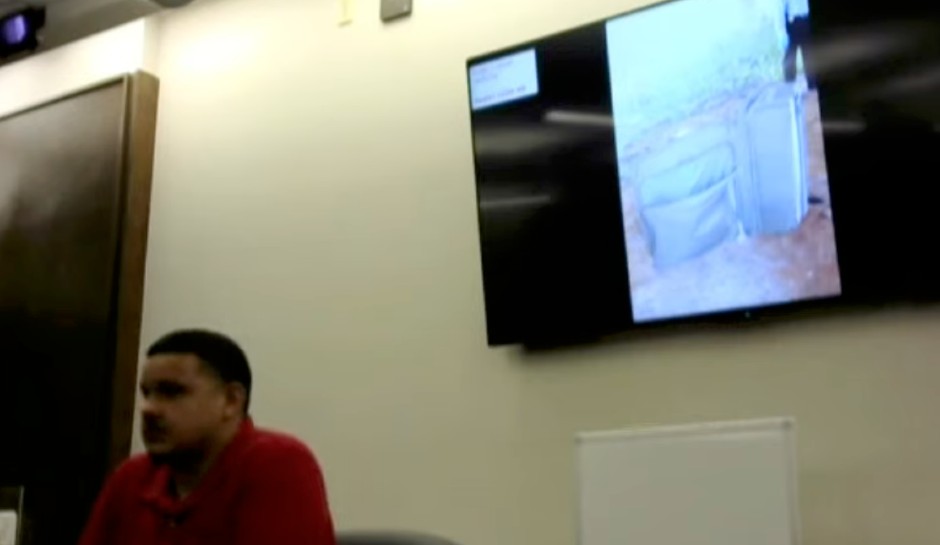 As CrimeOnline previously reported, police found a green suitcase on the west side of the bridge in Pace, on March 17, 2020. Gannon's body, along with a blanket and pillows, had been stuffed inside.
"When everything first happened and we found out about the body, and we found out where he was found, at that point, I knew she did it," Lowery said.
The defense asked Lowery during cross-examination about his father, James Lowery, who was fatally struck by a car when Lowery was seven. Lowery acknowledged that his father had PTSD and a drinking problem. He said he had heard his father was violent toward his mother, but he was too young to remember witnessing it.
Lowery also acknowledged that the defendant moved out of the family home when she was 16 and that his mother would leave knives for her children to protect themselves.
When questioned whether Stauch ever used fictitious names, Lowery said he didn't know of any, but that Stauch never liked her own name. He also said he has never heard of Stauch having any mental health, although the family said she was "OCD" with keeping her surroundings clean.
Also on the stand Friday morning: Sergeant Roy Ditzler with the Colorado Police Department, Lieutenant Jake Abendschan with EPCSO, and Robert Sirois, a former detective with EPCSO.
Letecia Stauch is facing charges of:
Murder in the First Degree (Child Under Twelve-Position of Trust §18-3-102(1)(f))
Tampering with a Deceased Human Body, §18-8-610.5
Tampering with Physical Evidence, §18-8-610(1)(a)
The trial continues. Check back for updates.
PART ONE: Tecia Stauch Interview
PART TWO: Tecia Stauch Interview
PART THREE: Tecia Stauch Interview
Neighbor Roderrick Drayton Interview
CLICK HERE to see all of our coverage on Gannon Stauch
For the latest true crime and justice news, subscribe to the 'Crime Stories with Nancy Grace' podcast. Listen to a previous episode on the case below.
Join Nancy Grace for her new online video series designed to help you protect what you love most – your children.
Feature Photo: Gannon Stauch/Facebook via Landen Hiott