Footage taken from a helicopter hovering above Chad Daybell's home in Salem, Idaho, shows a very active scene where authorities served a warrant on Tuesday morning.
As CrimeOnline previously reported, Rexburg police, the FBI, and the Fremont County Sheriff's Office served a search warrant at Daybell's home, where his wife Tammy Daybell died of still-unknown causes in October.
Weeks after Tammy's death, Chad Daybell married Lori Vallow, the mother of two missing children who have not been seen since September: Tylee Ryan, 17, and Joshua "JJ" Vallow, 7.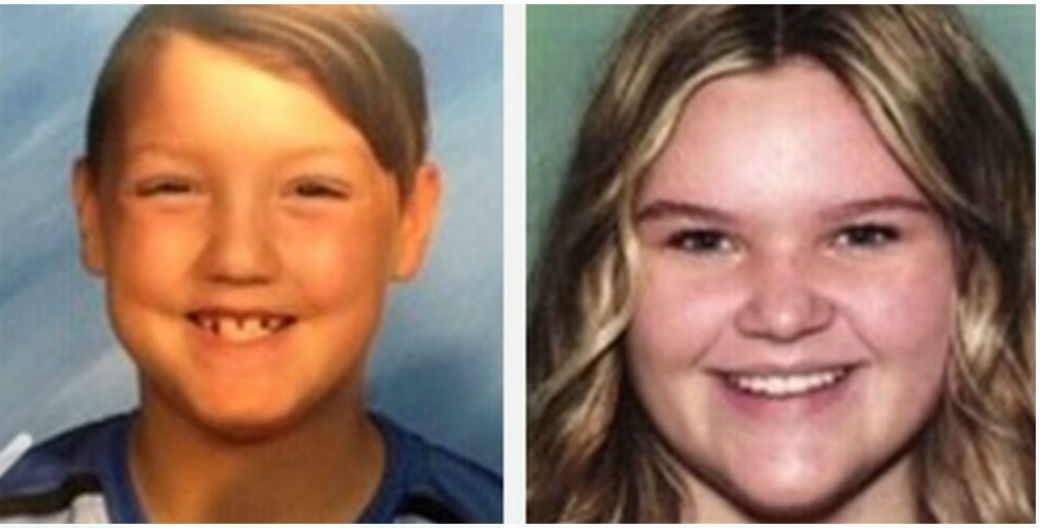 Rexburg Police have said they will not yet be sharing details of Tuesday's search with the media as the search warrant is sealed.
But a reporter from East Idaho News took video footage from a helicopter flying directly over the property. The footage appeared to show investigators were focused on the sizable yard surrounding Daybell's home. In a Facebook Live dispatch from the helicopter, reporter Nate Eaton said he could see tarps in the yard and at least one K-9 dog.
It is not known at this time what prompted the search of the property. Authorities had previously searched the home in January, removing dozens of items of evidence, including journals, medications, and electronic devices.
Later that month, Lori Vallow was given a court order to produce her missing children to authorities in Idaho. She did not comply with the order, and is now in an Idaho jail awaiting trial on felony child desertion charges.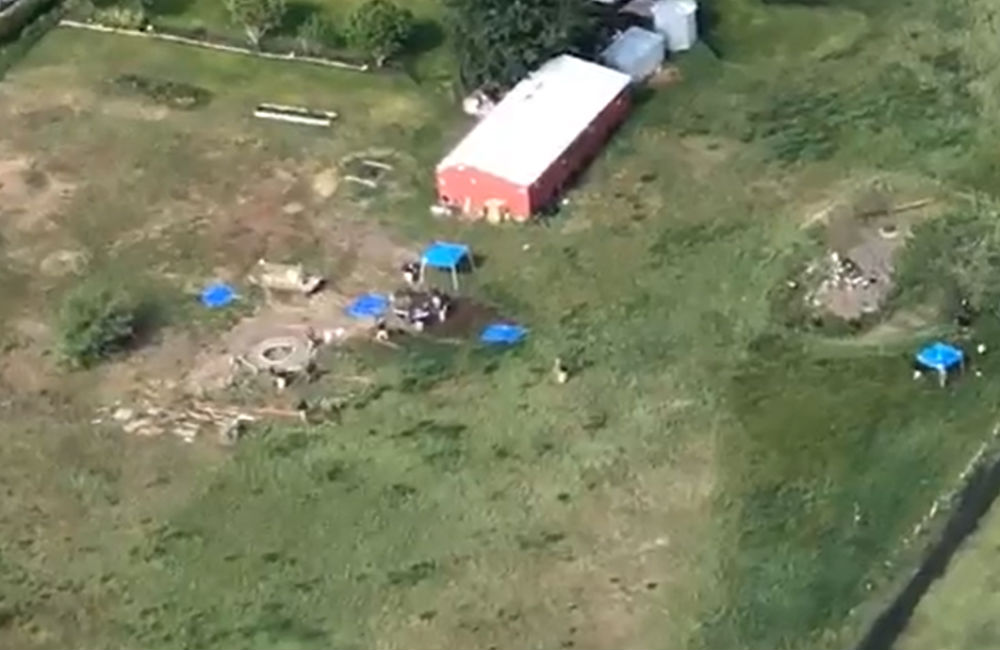 Chad Daybell has not been charged in connection with the children's disappearance. In April, the Idaho Attorney General reportedly opened an investigation into Lori Vallow and Chad Daybell's possible involvement in Tammy Daybell's death, but neither have been charged or formally named a suspect. Authorities have not yet released the result of an autopsy performed on Tammy Daybell's body after it was exhumed in December.
Rexburg police told CrimeOnline that Chad Daybell was at the home when authorities served the search warrant early Tuesday morning. It is not known where he is at this time.
CrimeOnline will provide further updates when more information is available.
An earlier version of this story mistakenly stated that Chad Daybell's home is in Rexburg; it is in Salem, which is just outside of Rexburg. 
READ MORE:
'Tylee and JJ needed to die': 'Cult Mom' Lori Vallow believed her children were zombies, relative says [Report]
'Red flag' missed? Police share new details about Tammy Daybell's death, 'paintball gun' attack days before
Idaho judge SLASHES Lori Vallow's bail as children remain missing; will 'Doomsday' mom walk out of jail today?
Chad Daybell made 'significant' increase to wife's life insurance policy DAYS before her sudden death; son says dad has 'done some bad things': Report 
'Lori what the $#!# happened': Text messages show 'cult' mom Lori Vallow refusing to answer questions about husband Charles Vallow's death; leaves his sons in the dark for DAYS
Missing Tylee Ryan's aunt says Lori Vallow waited WEEKS to inform relatives of Joseph Ryan's sudden death
'Cult' mom Lori Vallow didn't attend husband's funeral; son says he doesn't believe story about Charles Vallow's death and fears for his own safety
Click here to read all of CrimeOnline's coverage of the Vallow case. 
For the latest true crime and justice news, subscribe to the 'Crime Stories with Nancy Grace' podcast.