Violent crime surged in Atlanta and other major cities last year, a spike that experts say may be partly attributed to multiple social factors weighing on the nation, the Atlanta Journal-Constitution reports.
In Atlanta, homicides increased from 99 in 2019 to 157 in 2020, a 58-percent uptick. Los Angeles saw a 30-percent rise as of mid-December at 322 homicides, according to NPR. Chicago had 774 homicides in 2020, up from 506 in 2019. And in New York City, there were 462 homicides in 2020 compared to 319 in 2019.
"It's really scary because you don't know who's going to be killed or who's going to be shot or where those shots are coming from," Atlanta activist Columbus Ward told the newspaper. "It's just everywhere."
Doomsday death & deception: Nancy Grace investigates "Cult Mom" Lori Vallow. Inside sources reveal brand new bombshell information. Click here to watch.
Early FBI data indicate that murders increased 21 percent nationwide in the first nine months of 2020, according to the Journal-Constitution, and experts say actual numbers are likely higher, especially in big cities.
Jeff Asher, a crime analyst quoted by the newspaper, said communities with 10,000 residents also experienced a 30-percent increase in killings.
Asher told the Journal-Constitution that once all national data is collected, he expects the numbers will show that homicides rose 25-30 percent across the country — the single largest year-to-year spike since homicide statistics have been tracked.
Nirej Sekhon, an associate professor of law at Georgia State University, told the Journal-Constitution that stress from the COVID-19 pandemic and anger over police brutality may have played a role in the rise in homicides.
"It's not just Atlanta," Sekhon told the newspaper. "It's hard to find a city where homicides are not up significantly from 2019."
Most of the homicides last year in Atlanta remain unsolved, according to the newspaper's analysis of police department data. Arrests have been made in 73 of 157 cases.
More than 200 officers in Atlanta quit last year, many after the police chief resigned in June following an incident in which Officer Garrett Rolfe shot and killed Rayshard Brooks. After Rolfe was fired and criminally charged, hundreds of officers protested.
Police officers told the Journal-Constitution that the department is plagued by low morale and that the force has about 400 fewer officers than authorized.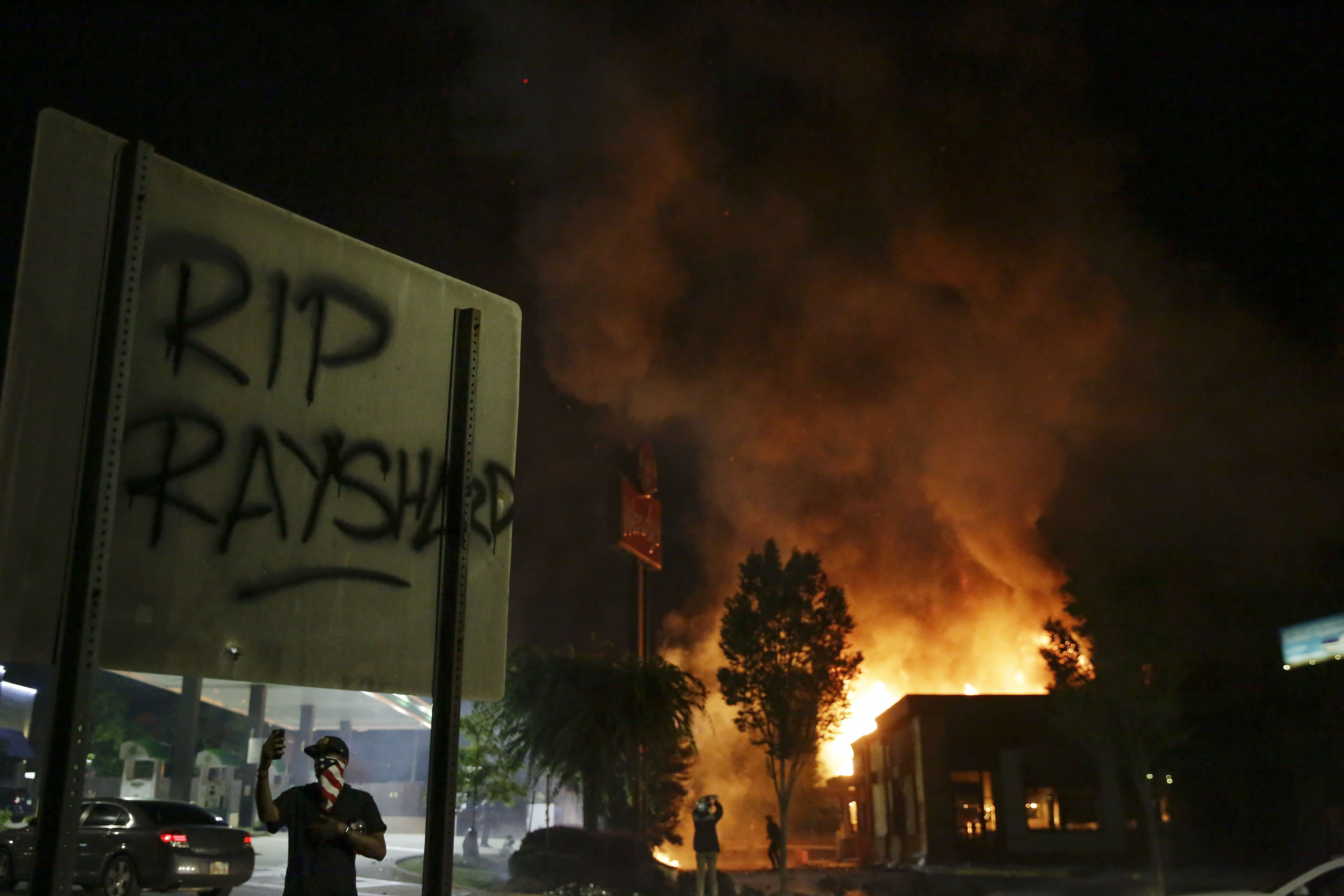 In New York, Mayor Bill de Blasio also cited COVID-19 as a factor in explaining the uptick in homicides.
"It's clearly related, in part, to the coronavirus and to the fact that people are cooped up," de Blasio told NPR. "And it's certainly related to the fact that the criminal justice system is on pause and that's causing a lot of problems."
Rev. Marshall Hatch Sr. told NPR that the pandemic has compounded poverty, which may be manifesting in tragic ways.
"COVID has had a disproportionate impact and people are increasingly desperate," Hatch told NPR. "And people, because of the concentration of poverty, tend to turn on each other."
Still, not all crime is up. For example, property crimes have decreased since the pandemic started, according to Richard Rosenfeld of the University of Missouri-St. Louis.
"Burglaries were down. Larcenies were down. You know quarantines kept people at home and burglaries tend to avoid occupied households," Rosenfeld told NPR. "When the shops are closed, there's no shoplifting, so larceny is reduced."
In Atlanta, local officials told the Journal-Constitution they are taking steps aimed at making the city safer. One goal is to increase police accountability, such as ensuring the use of body cameras and stricter controls on police pursuits, which may indirectly help quell tensions.
Another tactic is to crack down on gangs and gun violence, as well as target entertainment venues and nuisance properties where violent crime often occurs.
Atlanta City Council President Felicia Moore told the Journal-Constitution that the police department will need to find a permanent leader and work to improve relations with officials.
"In 2021, we cannot have a repeat of what's going on this year," Moore told the newspaper. "And that's going to mean addressing police accountability, but that's also going to mean we have to support the police."
For the latest true crime and justice news, subscribe to the 'Crime Stories with Nancy Grace' podcast. Here is a related episode. 
Join Nancy Grace for her new online video series designed to help you protect what you love most – your children.
(AP Photo/John Bazemore)