A newly-released letter written to a Colorado judge by alleged child murderer Letecia Stauch provided details on why she decided to represent herself and remove her legal team.
As CrimeOnline previously reported, Stauch is accused of killing her stepson, 12-year-old Gannon Stauch, in January 2020, at their home in Fountain, near Colorado Springs. She's currently behind bars at the El Paso County jail in Colorado, facing multiple charges, including felony murder.
In February, Stauch sent a letter to Judge Gregory Werner with the intent to represent herself during her own murder trial, after her defense team allegedly showed a "lack of ability to gather evidence." CrimeOnline obtained a copy of the letter on March 30.
Stauch wrote that her defense team tried to push her away from going to trial, adding that the lawyers were friends with the district attorney, and wanted her to "sabotage" her chances by scheduling a competency evaluation with a mental health professional who was "clearly an actress and friends with the D.A."
Stauch also stated she has been in and out of mental health evaluations and treatments for numerous years, but claimed her defense team couldn't get access to her records. Instead, according to Stauch, a hired private investigator obtained the records for her.
"I tell you this because it sets the stage on why I can't work with my attorneys," Stauch wrote.
Letter from Letecia Stauch … by Leigh Egan
Stauch also alleged that "two men" are responsible for Gannon's death, although the names of the men weren't included in the letter. In September 2020, Stauch revealed to CrimeOnline the identities of two men she blamed for the boy's death, but authorities have not named anyone as a suspect, aside from Stauch herself.
Stauch also noted that she has a biological son she is trying to protect. CrimeOnline couldn't independently verify that Stauch has a son. A family member confirmed that as far as they know, Stauch only has one biological child, a daughter.
Further, the suspect noted that she will "protect the drugs and violence documented from my stepson." There has been no public evidence to suggest that Gannon, who was her only stepson, had any issues with violence or drugs. People who knew the young boy described him as loving, kind, generous, and "tender-hearted."
In a previous jailhouse interview with CrimeOnline, Stauch claimed that she found a "blunt and a powdery substance" inside "the boy's backpack." When asked if she meant Gannon's backpack, Stauch confirmed, adding that one of Gannon's friends had also been hiding the substance. Stauch said she could not confirm what the substance was.
Judge Werner ultimately granted Stauch the right to act as her own lawyer, but according to District Attorney Michael Allen, it will not change anything in the way the prosecution proceeds.
"We're also going to make sure we satisfy that burden of proof regardless if someone has an attorney or if they're representing themselves," Allen said.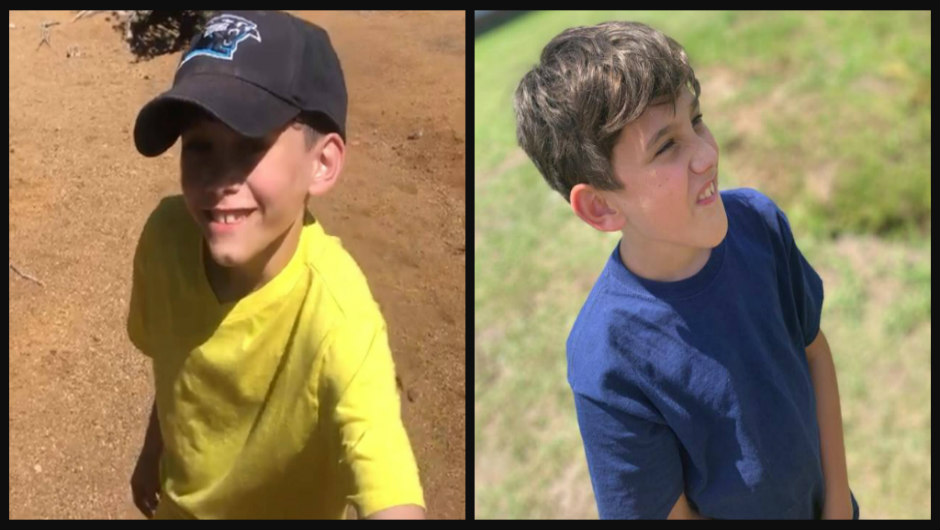 What Happened to Gannon?
Last year, prosecutors said in a 32-page affidavit that that "probable cause exists to believe that" Letecia Stauch murdered her stepson. Text messages and Internet searches indicate that Stauch may have possibly been overwhelmed with taking care of Gannon.
Search queries allegedly found on Stauch's phone included, in part:
find real military singles
parenting should be 4 people, not one
'im doing all the work for my stepkids and their mom doesnt help
I wonder if my husbands wife is sending me a card since I. raise. her. kids
why should my husband choose me over family
one day some people will wish. they treated you differently
find me a rich guy who. wants me to take care of his kids
"Based on Letecia's internet history, it's reasonable to believe she was unhappily married to Mr. Stauch and had some degree of resentment toward the family as a stepparent," the affidavit read. "Furthermore, days before Gannon's murder, Letecia appeared to be researching a move to another state to a two-bedroom apartment."
Stauch was the sole caregiver at the time of the boy's disappearance and death. Gannon lived with Stauch and his father, Al Stauch, at the time of his death.
Al Stauch was on a work trip with the U.S. National Guards in Oklahoma when his son vanished. Gannon's biological mother, Landen Hiott, was in South Carolina. Gannon's body was found months later, under a bridge in Pace, Florida.
According to the affidavit, Stauch brutally attacked and killed Gannon inside his bedroom on January 27, 2020. Despite a neighbor who said his video showed Stauch leaving with Gannon that morning and later returning home alone, investigators believe that "Gannon likely did return home with Letecia that afternoon," and died inside the residence.
Evidence from inside Gannon's bedroom includes blood spatter on the walls, blood that soaked through the carpet, 50 droplets of blood on the wall, blood on wall sockets, and blood on the boy's mattress.
"Based on the orientation of Gannon's bed, the vast majority of the blood would be in line with the position of his head and torso," the affidavit read.
A store receipt obtained by investigators showed a purchase for baking soda, a carpet cleaner, and trash bags on January 27, after 6 p.m. Investigators obtained Stauch's phone and according to text messages, she instructed her 17-year-old daughter to buy the items for her.
Prosecutors allege that Stauch used the purchased items to clean up the crime scene. Investigators said the 17-year-old was likely not present when Gannon was killed.
Letecia Stauch is facing charges of:
Murder in the First-Degree (Child Under Twelve-Position of Trust §18-3-102(1)(f))
Child Abuse Resulting in Death §18-6-401(1)(a), (7)(A)(I)
Tampering with a Deceased Human Body, §18-8-610.5
Tampering with Physical Evidence, §18-8-610(1)(a)
Additional Information
PART ONE: Tecia Stauch Interview
PART TWO: Tecia Stauch Interview
PART THREE: Tecia Stauch Interview
Neighbor Roderrick Drayton Interview
CLICK HERE to see all of our coverage on Gannon Stauch
For the latest true crime and justice news, subscribe to the 'Crime Stories with Nancy Grace' podcast.
Join Nancy Grace for her new online video series designed to help you protect what you love most – your children.
[Feature Photo: Gannon Stauch/Handout; Letecia Stauch via KRDO-TV/The Gazette/ AP, Pool]