The young Georgia mom who police say is the "prime suspect" in the disappearance of her 20-month-old son initially told investigators that the boy's father took the child, The Daily Mail reports.
Leilani Simon, 22, told authorities that it was her former lover, 24-year-old Henry Moss, who absconded with the boy from her home in Savannah nearly three weeks ago.
Simon allegedly made the claim after she reported the child, Quinton Simon, missing on October 5, according to The Daily Mail.
Police soon began talking with Henry, who lives about 85 miles from Savannah in Girard, Georgia.
"They asked 'did I have him and when was the last time I was in Savannah?" Henry told The Daily Mail, referring to what investigators asked him. "They told me Leilani said I came and got him overnight."
In an interview with police, Henry told officers that he had not been near Savannah for about a month and was at home when the boy vanished. He provided investigators with alibis and said security camera recordings could prove he didn't leave his house.
Henry indicated that he would never harm Quinton, telling the news outlet: "He was happy, always smiling. He really didn't scream a lot. He was a good baby."
Henry, who is Quinton's biological father but has been mostly absent in the boy's life, alleges that his relationship with Leilani deteriorated after she allegedly cheated and consumed drugs, including marijuana and cocaine.
"She did cocaine every day, all day, as much as she could," Henry told the Daily Mail, adding that Leilani had a violent temper and would act out when she needed another high.
"When she didn't get no money from me to get f**king drugs, she'd go crazy," Henry told the Daily Mail. "She hit me a few times in the face."
The Daily Mail reports that Henry has been arrested previously for marijuana possession, fighting, and criminal trespass.
Investigators believe Leilani's current boyfriend, Danny Youngkin, was the last person to see Quinton around 6 a.m. on October 5 before Leilani reported the child missing at 9:40 a.m., according to the Savannah Morning News.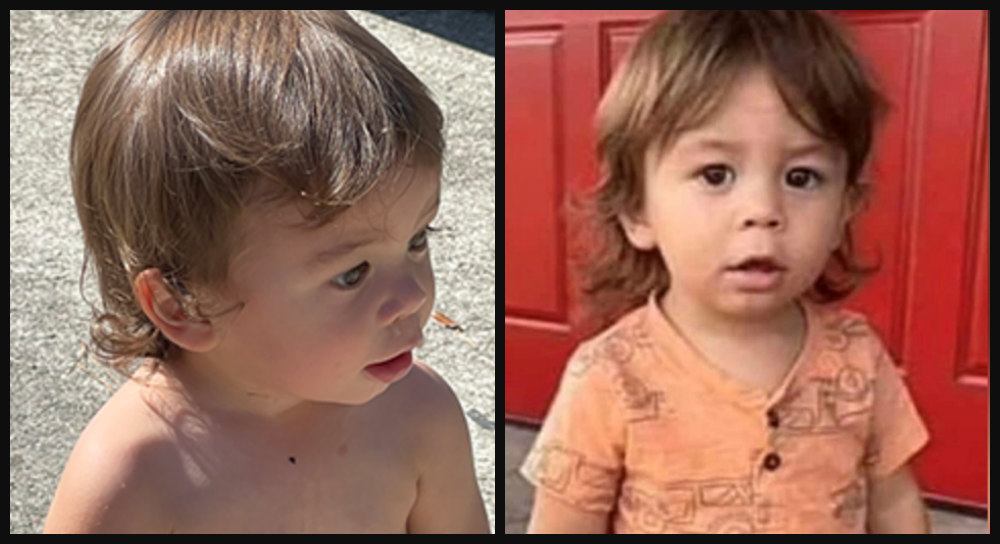 The night after the child was reported missing, Henry said he went to the home of Leilani's mother, Billie Joe Howell, and it appeared there was a party in the backyard.
"Every one of them was high as a kite and drunk as hell," Henry told The Daily Mail. "Leilani was on something. She wasn't crying when I walked up. She was laughing and having a good time with everybody. It looked like a party."
"She didn't have anything to say to me," Henry told The Daily Mail. "All she said was she was sorry and that she didn't know what happened to him. That's all she does is lies."
A week after the boy vanished, law enforcement said they believe Quinton is dead and they named Leilani as the "prime suspect" in his disappearance, the Morning News reports. So far, Leilani has not been arrested or charged.
Investigators last week began searching a landfill where they suspect the child was dumped. Shortly after, Leilani and her mother were spotted socializing at a bar on Tybee Island.
Police said they believe the boy was put in a "specific dumpster at a specific location," which was then dumped at the landfill, according to the Morning News.
Authorities have not specified exactly why they believe Leilani is a prime suspect or why Quinton would have been in a dumpster.
In an interview Monday with WRDW-TV, Leilani said the boy's disappearance angers her but that she wants her son to return "happy and alive."
"We want him back in our arms, holding us. That's what we want," Leilani told WRDW-TV. "We're just hoping that he's in somebody's house and they're feeding him and maybe they wanted a baby or couldn't have a baby. Maybe they thought they were his savior. That's our best hope at this point."
To Report Information on Quinton Simon
Check back for updates.
For the latest true crime and justice news, subscribe to the 'Crime Stories with Nancy Grace' podcast. Listen to the latest episode below.
Join Nancy Grace for her new online video series designed to help you protect what you love most — your children.
[Featured image: Leilani and Quinton/Handout]