A new member of Lori Vallow's extended family has admitted to cooperating with law enforcement as investigators searched for clues about the disappearance of Lori Vallow's two missing children.
In a "Dateline" episode devoted to the bizarre disappearances of Vallow's children Tylee Ryan and Joshua "JJ" Vallow, Vallow's niece Melani Pawlowski (formerly Boudreaux) sat down forn an interview, joined by her new husband Ian Pawlowski.
Vallow's niece has remained close with her aunt throughout the family turmoil, and has largely been supportive of Vallow despite her arrest on felony charges of child desertion. In the episode, the soft-spoken couple delivered a bombshell revelation: That Ian had been working as an FBI informant, and puportedly kept that from his new wife for two weeks.
Though the specific timeline is unclear, Melani and Ian have been married for roughly as long as Lori Vallow and Chad Daybell, having decided to tie the knot just two weeks after their first date.
At some point this fall, Melani followed her aunt to Rexburg, Idaho, and admits that she hasn't seen 17-year-old Tylee or Joshua "JJ" Vallow, who both vanished during the month of September. She has stated consisently in media interviews that she does not know where the children are.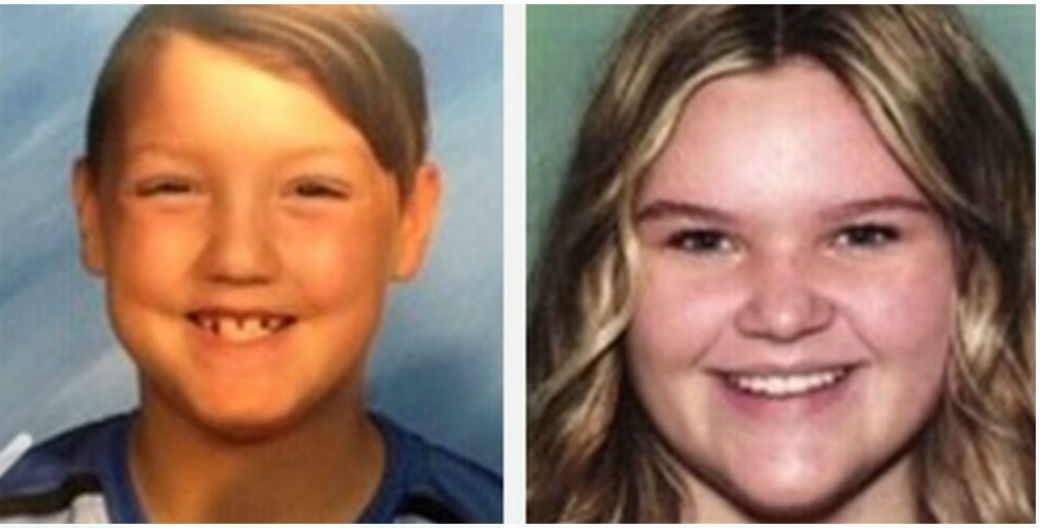 Ian told "Dateline" host Keith Morrison that his ex-wife had contacted him sometime in recent months, expressing concerns about their children's exposure to the Vallow family circle, and said she was going to the police. Ian said he agreed to go with her to the Rexburg Police headquarters. Unexpectedly, Ian was also met there by FBI agents, who asked for his cooperation — and he agreed. For two weeks, he said in the interview, he wore a wire and recorded his conversations with his wife, which ultimately did not yield any information about the missing children.
"It wasn't being discussed," Ian said on "Dateline." The couple said that after two weeks, Ian volunteered to his new wife that he had been recording her. Melani indicated that she believed the authorities were taking advantage of the fact that they newlyweds don't have much history, and said she felt her husband was meaning to do the right thing, but was "confused."
It is unclear exactly what prompted Ian to tell his wife he had been spying on her, or what it meant for any agreement he might have had with local or federal law enforcement.
"I started to see her perspective," Ian said. "This is not all the hype it's made out to be."
The "Dateline" episode also revealed that Ian's ex-wife had found notes on his computer documenting the time he had been working as an information. It appears that the ex-wife is the person who sent the files of his notes to Melani's ex-husband Brandon Boudreaux, who then released them to the media. As CrimeOnline previously reported, Ian reportedly said in his notes that Melani told him Vallow and Daybell believed Tylee and JJ had become possessed by zombies, and she worried this meant they also believed the children "needed to die."
The notes taken from Ian's computer, which were not addressed in the interview, appear to be in conflict with Ian's claim on "Dateline" that the children's disappearance wasn't discussed in conversations with his wife, though it is not known if the notes in the file  released to the media were from the time Ian was wearing a wire, or a different time period.
As CrimeOnline previously reported, an Idaho judge denied Vallow's request for a bail reduction on Friday. She remains jailed on a $1 million bond.
Watch the "Dateline" episode "What Happened to the Children?" here. 
Read more:
'Tylee and JJ needed to die': 'Cult Mom' Lori Vallow believed her children were zombies, relative says [Report]
'Red flag' missed? Police share new details about Tammy Daybell's death, 'paintball gun' attack days before
Idaho judge SLASHES Lori Vallow's bail as children remain missing; will 'Doomsday' mom walk out of jail today?
Chad Daybell made 'significant' increase to wife's life insurance policy DAYS before her sudden death; son says dad has 'done some bad things': Report 
'Lori what the $#!# happened': Text messages show 'cult' mom Lori Vallow refusing to answer questions about husband Charles Vallow's death; leaves his sons in the dark for DAYS
Missing Tylee Ryan's aunt says Lori Vallow waited WEEKS to inform relatives of Joseph Ryan's sudden death
'Cult' mom Lori Vallow didn't attend husband's funeral; son says he doesn't believe story about Charles Vallow's death and fears for his own safety
Click here to read all of CrimeOnline's coverage of the Vallow case. 
For the latest true crime and justice news, subscribe to the 'Crime Stories with Nancy Grace' podcast.