Letecia Stauch, a Colorado woman accused of killing her 11-year-old stepson and later planning a jail escape, could be at a state mental health hospital by this week.
As CrimeOnline previously reported, Stauch's defense team asked for a competency evaluation to ensure the defendant understands court proceedings, as well as the charges against her, which include felony murder and related charges in connection with the death of her 11-year-old stepson, Gannon Stauch.
Stauch is accused of murdering Gannon on January 27 inside their home in the Lorson Ranch neighborhood, near Colorado Springs. Stauch was the last person to see Gannon alive, although she maintains her innocence and claims the boy left on foot for a friend's house and never returned home.
It's True Justice Month on Fox Nation, and "Crimes Stories with Nancy Grace" is available now! Sign up today and get your first month for only 99cents!
Local Colorado Springs outlet CBS 11 spoke with Deputy District Attorney Michael Allen, who explained that part of the evaluation is meant to determine if Stauch "understands the proceedings, the nature of the charges, the role of people in the courtroom including her defense council, prosecution and the judge."
4th Judicial District Judge Gregory Werner approved the defense team's request and ordered Stauch to undergo the mental competency evaluation at the Colorado Mental Health Institute at Pueblo. He scheduled Stauch's next court hearing for September 8, where the court will learn the outcome of the exam, should it be completed by then.
There is a chance the exam could be completed before the September 8 hearing; in that case, the results are to be submitted to both the prosecution and the defense immediately.
"If that happens, we could potentially get an earlier date. We will just have to see how that goes," Allen told the outlet.
Allen also cleared up confusion regarding a jawbone found in Pace, Florida, identified as Gannon's. A construction worker found the boy's remains under a bridge in March. Since then, investigators have worked to officially identify the remains, although his body was found so deteriorated that the medical examiner hasn't yet fully completed the autopsy.
Due to the state of the remains, officials are relying on dental records to make a positive identification. In turn, molars and the jawbone were sent to Colorado for further testing.
"Basically what we had from Florida is a tentative identification of Gannon's remains. We have done some evaluations; what we talked about in court is that we have done some further evaluation and we are confident, 100 percent, that it is Gannon's remains. We are doing some further testing for further confirmation."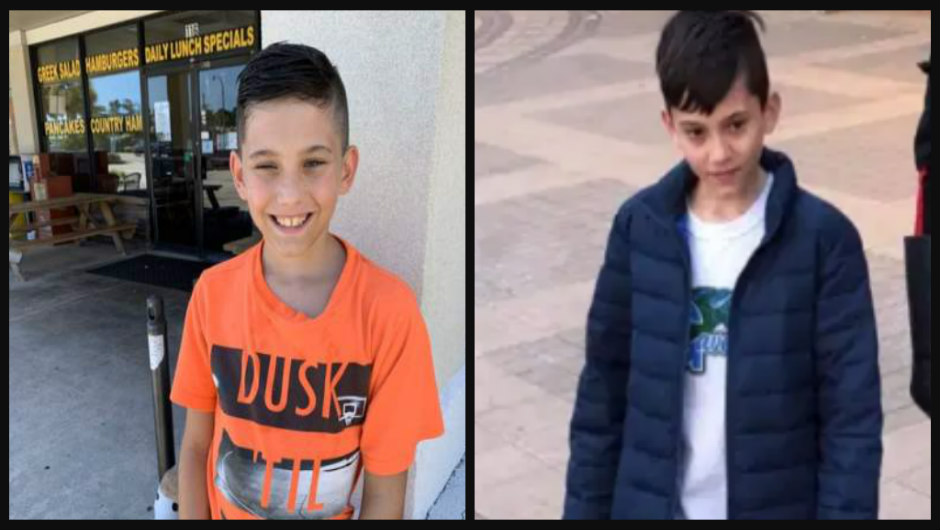 Alleged Jailhouse Escape
Last week, an El Paso deputy submitted an affidavit of probable cause that detailed an alleged plan by Stauch to break out of the El Paso County Jail, where she is currently housed.
Court records obtained by CrimeOnline from the El Paso County Court System indicate that Stauch is accused of writing letters to a fellow inmate at the jail that explained how she planned to escape confinement.
Stauch allegedly told the inmate, Theresa Borchard, that she planned to sneak through a jail window. She needed Borchard's help with getting access to a broom, which would be used to break the window, court documents state.
Stauch then allegedly offered money and wrote that she had $75,000 put up for a private attorney, but would "much rather use that money to survive if you know what I mean."
"In a second letter, the author wrote she had been looking for days at her window," court documents read. "The author stated she already measured and drew something that resembled the window in her cell. … The author wrote in the letter asking [the inmate] to check the broom piece since [the inmate] gets to use that item on her time out."
Borchard told authorities that Stauch would pass letters to her by sliding it under her cell door. Borchard provided two letters to investigators for proof.
Letecia Stauch: New Charges… by Leigh Egan on Scribd
Borchard added that Stauch chose her to help and offered her money because she was "Italian and kind of like a bad boy." Borchard said she knew about Stauch's murder charges and did not want anything to do with her and never planned to help her escape.
"You have my word to make sure we are MIA," Stauch allegedly wrote. "I got us covered!"
Stauch is now facing a "solicitation to commit escape" charge.
READ MORE: 'I got us covered!': Alleged killer stepmother of Gannon Stauch makes plans to escape from jail [Court Docs]
Gannon Stauch Murder Investigation
Earlier this year, prosecutors said in a 32-page affidavit that that "probable cause exists to believe that" Stauch brutally murdered her stepson. Text messages and Internet searches indicate that Stauch may have possibly been overwhelmed with taking care of Gannon.
Stauch was the sole caregiver at the time of the boy's disappearance and death. Gannon lived with Stauch and his father, but Al Stauch, at the time, was on a work trip with the U.S. National Guards in Oklahoma. Gannon's biological mother, Landen Hiott, was in South Carolina.
According to the affidavit, Stauch brutally attacked and killed Gannon inside his bedroom on January 27. Despite a neighbor who said his video showed Stauch leaving with Gannon that morning and later returning home alone, investigators believe that "Gannon likely did return home with Letecia that afternoon," and died inside the residence.
Evidence from inside Gannon's bedroom includes blood spatter on the walls, blood that soaked through the carpet, 50 droplets of blood on the wall, blood on wall sockets, and blood on the boy's mattress.
"Based on the orientation of Gannon's bed, the vast majority of the blood would be in line with the position of his head and torso," the affidavit read.
READ MORE: SEE IT: Full affidavit against stepmom Letecia Stauch, accused of brutally murdering young boy in bedroom
A store receipt obtained by investigators showed a purchase for baking soda, a carpet cleaner, and trash bags on January 27, after 6 p.m. Investigators obtained Stauch's phone and according to text messages, she instructed her 17-year-old daughter to buy the items for her.
Prosecutors allege that Stauch used the purchased items to clean up the crime scene. Investigators said the 17-year-old was likely not present when Gannon was killed.
Stauch previously told CrimeOnline that she maintains her innocence. Although she declined to discuss the details of the case, she said she is currently working with an attorney for her defense.
"It's 90% speculation," Stauch said, referring to the arrest affidavit.
Additional Information
PART ONE: Tecia Stauch Interview
PART TWO: Tecia Stauch Interview
PART THREE: Tecia Stauch Interview
Neighbor Roderrick Drayton Interview
CLICK HERE to see all of our coverage on Gannon Stauch
For the latest true crime and justice news, subscribe to the 'Crime Stories with Nancy Grace' podcast.
Join Nancy Grace for her new online video series designed to help you protect what you love most – your children.
[Feature Photo: Letecia Stauch/KRDO-TV/The Gazette via AP, Pool, Gannon Stauch/Facebook