Lori Vallow's niece issued a lengthy statement addressing the deaths of Vallow's children Tylee Ryan and JJ Vallow.
Last week, investigators in Idaho discovered human remains in the backyard of a home that belongs to Vallow's husband Chad Daybell. Authorities have since confirmed that the remains are that of 17-year-old Tylee and 7-year-old JJ, but have not disclosed any further details about the cause or manner of death.
Daybell was arrested and taken into custody on charges of two felony counts of concealment or destruction of evidence. His lawyer entered a not guilty plea on Daybell's behalf earlier this week. Vallow has been in custody in Madison County since February, awaiting trial on felony charges of child desertion. A judge in Fremont County ordered Daybell to be held on $1 million bail after the prosecutor argued more charges were likely.
Vallow's niece Melani Pawlowski has been supportive of Vallow, and gave multiple media interviews in recent weeks insisting that Vallow would never hurt her children.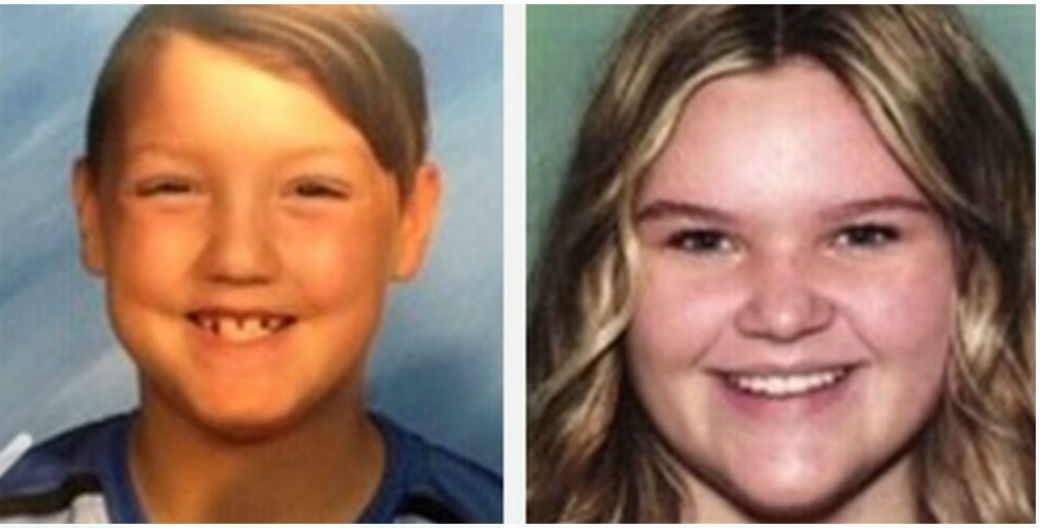 This week, Pawlowski posted a message on Facebook about the death of the children, which was republished in EastIdahoNews.com with her permission.
"Thank you to those who have honored JJ and Tylee with kindness. My cousins are beautiful souls who both radiate love towards others and whom had a zealous passion for life," the statement reads in part.
"I know Tylee and JJ know how I feel already – but I want to share for so many who didn't have the blessing of being able to be a part of their lives. And especially in gratitude for those who have expressed heartfelt empathy and who have chosen to love our family without judgment and to lift us up through this."
In the statement, Pawlowski was critical of the media coverage of the missing persons case, and said that Tylee "would probably be giving the biggest eye roll at all the drama unfolding in the media."
"To anyone using this terrible situation to express their hate and blame on others, she would probably tell you off- because she was the sassiest thing ever and wasn't afraid to say how she felt."
Pawlowski also said she wished Tylee could go on live television to tell her story.
"I wish she was here to clear up all the confusion for us; she would do it better than any of the rest of us could," Pawlowski wrote.
Vallow's niece went on to say that "no one has all the facts," and nowhere in the statement does she point blame at Vallow or Daybell for the children's deaths.
Clearly I don't have all the details … we are all just doing the best we can. Without having knowledge or actual evidence to the contrary, we chose to go with what we hoped and believed. I couldn't go back and say anything different- it was what I knew…it was what I experienced.
"We've been trying to process all of this while in absolute shock as we never could have seen this as the outcome and still have so many questions," Pawloswki wrote.
READ MORE:
SEE IT: Video shows investigators at 'doomsday' husband Chad Daybell's home; K9 dogs search yard [REPORT]
'Tylee and JJ needed to die': 'Cult Mom' Lori Vallow believed her children were zombies, relative says [Report]
'Red flag' missed? Police share new details about Tammy Daybell's death, 'paintball gun' attack days before
Idaho judge SLASHES Lori Vallow's bail as children remain missing; will 'Doomsday' mom walk out of jail today?
Chad Daybell made 'significant' increase to wife's life insurance policy DAYS before her sudden death; son says dad has 'done some bad things': Report 
'Lori what the $#!# happened': Text messages show 'cult' mom Lori Vallow refusing to answer questions about husband Charles Vallow's death; leaves his sons in the dark for DAYS
Missing Tylee Ryan's aunt says Lori Vallow waited WEEKS to inform relatives of Joseph Ryan's sudden death
'Cult' mom Lori Vallow didn't attend husband's funeral; son says he doesn't believe story about Charles Vallow's death and fears for his own safety
Click here to read all of CrimeOnline's coverage of the Vallow case. 
For the latest true crime and justice news, subscribe to the 'Crime Stories with Nancy Grace' podcast. Listen to the latest episode: