The uncle of two Idaho children found dead in their stepfather's yard earlier this month apparently tried his hand at stand-up comedy a decade before the apparent murders of his niece and nephew, who Alex Cox may have buried in Chad Daybell's yard.
Cox is Lori Vallow's now-deceased brother, who appears to have played a key role in the deaths of Vallow's children 17-year-old Tylee Ryan and 7-year-old  JJ Vallow. According to Chad Daybell's arrest affidavit, obtained by CrimeOnline, investigators used cell phone data to trace Cox to Daybell's backyard on the mornings after each child was last seen alive last September. The investigators found both of the missing children's remains on the property earlier this month. Cox died in December, reportedly of a pulmonary embolism.
CrimeOnline found two YouTube videos that appear to show Alex Cox performing stand-up comedy in 2009 and 2010. In one video, he says during the performance that he is in Maricopa County, which is in Arizona, and a second video appears to have been taken at a comedy club in Glendale, also in Arizona.
In one video, Cox talks about past legal troubles stemming from a violent incident with Vallow's third husband Joseph Ryan.
"This is a true story. I found out by ex-brother-in-law was a pedophile, so I took a stun gun and discharged it right in his n*ts*ack," Cox says. "And in Texas, that's a felony."
Cox's stand-up story tracks, somewhat, with court documents obtained by Fox 10 Phoenix showing that Cox was arrested after he attacked Ryan, Tylee's father, with a stun gun in Texas in 2007. Though Cox indicates in the stand-up video that he was given a sentence of only probation, the documents show that he was ordered to serve three months in prison after pleading guilty to assault.
This spring, Vallow's eldest son Colby Ryan, who is not Joseph Ryan's biological son, claimed in an interview on "Dateline" that Joseph had sexually abused him. It is unclear if Vallow's former, now-deceased husband was ever accused of abusing Tylee.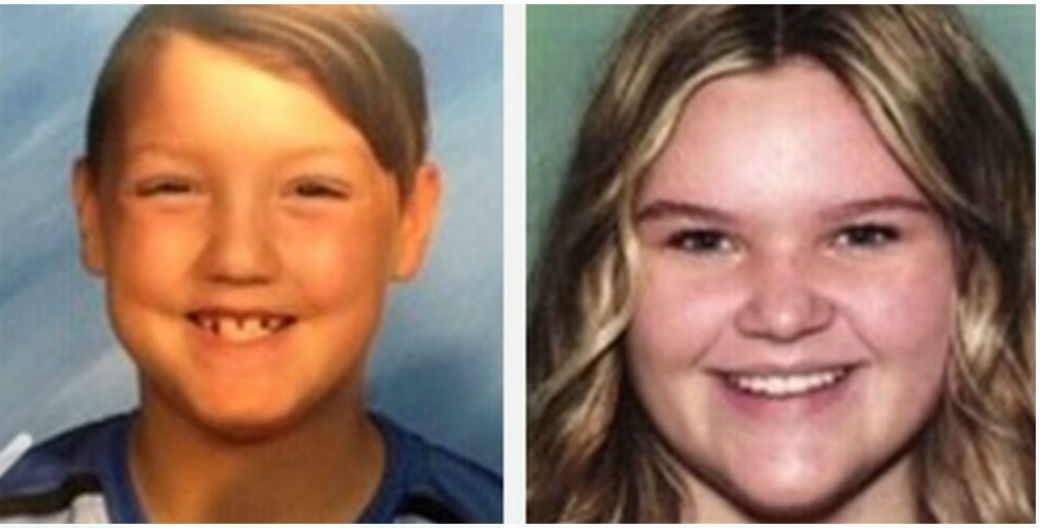 As previously reported, Cox admitted to fatally shooting Lori Vallow's fourth husband Charles Vallow last July, claiming self-defense. At the time of Cox's sudden death, he had not been criminally charged in the shooting.
In the stand-up set filmed in Maricopa County, Cox talks about the time he spent in custody following his arrest for the stun-gun assault, and makes a racially-driven joke about "finding Jesus," referring to other jail inmates with Hispanic names. He also says that he was the "only white guy" in the Maricopa County Jail who didn't consider "crystal meth one of the four major food groups."
In another video, he relays an anecdote, which appears to be entirely invented, about gifting Britney Spears a pair of underwear, and makes a negative comment about her genitalia.
Chad Daybell was arrested on the same day the bodies were found on his property, and is in custody in Fremont County, Idaho, on charges of obstruction or concealment. Vallow has been in jail in neighboring Madison County since February, awaiting trial on felony child desertion charges.
READ MORE:
SEE IT: Video shows investigators at 'doomsday' husband Chad Daybell's home; K9 dogs search yard [REPORT]
'Tylee and JJ needed to die': 'Cult Mom' Lori Vallow believed her children were zombies, relative says [Report]
'Red flag' missed? Police share new details about Tammy Daybell's death, 'paintball gun' attack days before
Idaho judge SLASHES Lori Vallow's bail as children remain missing; will 'Doomsday' mom walk out of jail today?
Chad Daybell made 'significant' increase to wife's life insurance policy DAYS before her sudden death; son says dad has 'done some bad things': Report 
'Lori what the $#!# happened': Text messages show 'cult' mom Lori Vallow refusing to answer questions about husband Charles Vallow's death; leaves his sons in the dark for DAYS
Missing Tylee Ryan's aunt says Lori Vallow waited WEEKS to inform relatives of Joseph Ryan's sudden death
'Cult' mom Lori Vallow didn't attend husband's funeral; son says he doesn't believe story about Charles Vallow's death and fears for his own safety
Click here to read all of CrimeOnline's coverage of the Vallow case. 
For the latest true crime and justice news, subscribe to the 'Crime Stories with Nancy Grace' podcast. Listen to the latest episode: