Lori Vallow has entered a not guilty plea to three charges the Idaho mother is facing in connection to the disappearances and deaths of her children Tylee Ryan and JJ Vallow.
East Idaho News obtained court documents showing that Vallow, who has been in custody in Madison County since February, submitted a not guilty plea to misdemeanor charges of resisting or obstructing officers, criminal solicitation to commit a crime, and contempt of court.
As CrimeOnline previously reported, Vallow refused to cooperate with the police investigation of her children's disappearance in September, and did not comply with a court order issued in January to produce Tylee, 16, and 7-year-old JJ to authorities.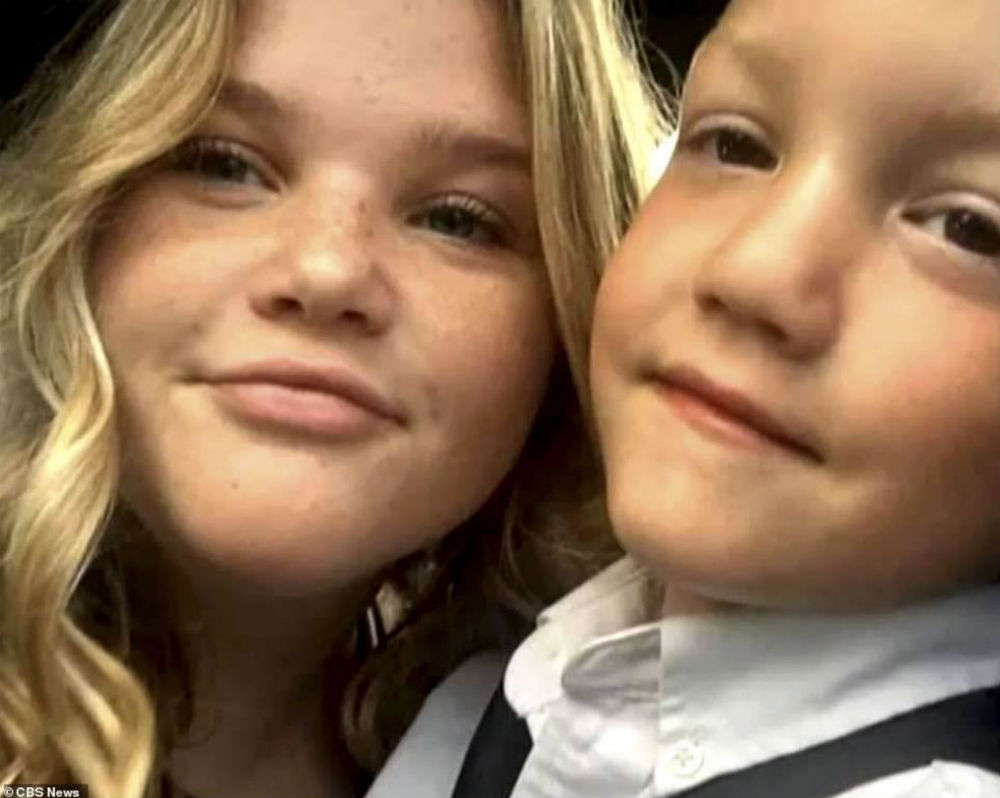 According to the report, Vallow is once again asking a judge to reduce her bond, which currently stands at $1 million.
Doomsday death & deception: Nancy Grace investigates "Cult Mom" Lori Vallow. Inside sources reveal brand new bombshell information. Click here to watch. 
On June 9, investigators discovered the bodies of JJ and Tylee at the Salem, Idaho, home belonging to Vallow's husband Chad Daybell. Since then, both Vallow and Daybell have been charged in Fremont County with felony counts of conspiracy to destroy, alter, or conceal evidence. Daybell is facing additional felony counts of destroying, altering, or concealing evidence.
Initially, Vallow was taken into custody on the misdemeanor charges along with two felony counts of desertion and nonsupport of children. Prosecutors dismissed the desertion charges earlier this month.
Vallow's attorney Mark Means reportedly said in the motion that he and his client reserve the right to request a change of venue for trial because the felony charges filed in Madison County have been dropped.
Means also requested a bond reduction hearing.
"Defendant asserts felony charges regarding previous bond setting were dismissed, and as such, bond should be reset to reflect current charges evident in the newly filed amended criminal complaint," Means wrote.
In May, Means and Vallow appeared before a judge to ask that her bond be further reduced from $1 million, after it had already been slashed from $5 million. The judge denied the request.
Neither Vallow or Daybell have yet been charged with murder.
Read more:
SEE IT: 'Cult mom' Lori Vallow husband Chad Daybell's full arrest affidavit; did Daybell try to flee after JJ's body was found?
Charges dropped against 'Cult Mom' Lori Vallow
SEE IT: Video shows investigators at 'doomsday' husband Chad Daybell's home; K9 dogs search yard [REPORT]
'Tylee and JJ needed to die': 'Cult Mom' Lori Vallow believed her children were zombies, relative says [Report]
'Red flag' missed? Police share new details about Tammy Daybell's death, 'paintball gun' attack days before
Idaho judge SLASHES Lori Vallow's bail as children remain missing; will 'Doomsday' mom walk out of jail today?
SEE IT: 'Doomsday' mom Lori Vallow struts her stuff in 'Mrs. Texas' pageant, wins $17K on 'Wheel of Fortune' [VIDEO]
Chad Daybell made 'significant' increase to wife's life insurance policy DAYS before her sudden death; son says dad has 'done some bad things': Report 
'Lori what the $#!# happened': Text messages show 'cult' mom Lori Vallow refusing to answer questions about husband Charles Vallow's death; leaves his sons in the dark for DAYS
Missing Tylee Ryan's aunt says Lori Vallow waited WEEKS to inform relatives of Joseph Ryan's sudden death
'Cult' mom Lori Vallow didn't attend husband's funeral; son says he doesn't believe story about Charles Vallow's death and fears for his own safety
Click here to read all of CrimeOnline's coverage of the Vallow case. 
For the latest true crime and justice news, subscribe to the 'Crime Stories with Nancy Grace' podcast. Listen to the latest episode: