An FBI agent involved in the investigation that led to the discovery of two missing children buried behind a home in Idaho revealed how authorities knew where to focus their search.
As CrimeOnline previously reported, investigators found the bodies of 16-year-old Tylee Ryan and her 7-year-old brother Joshua "JJ" Vallow in the backyard of Chad Daybell's Salem home in June. Daybell is married to the children's mother, Lori Vallow, and both he and Vallow are in custody on charges connected to the children's disappearance, though neither have been charged with murder.
Tylee and JJ had last been seen on separate dates in September 2019, though police did not discover they were missing until they went to Vallow's home in Rexburg, Idaho, in late November to perform a requested welfare check. At that time, both Daybell and Vallow allegedly lied to police about the children's whereabouts, and soon fled to Hawaii, where Vallow was arrested in February. Daybell was taken into custody on the same day the bodies were found.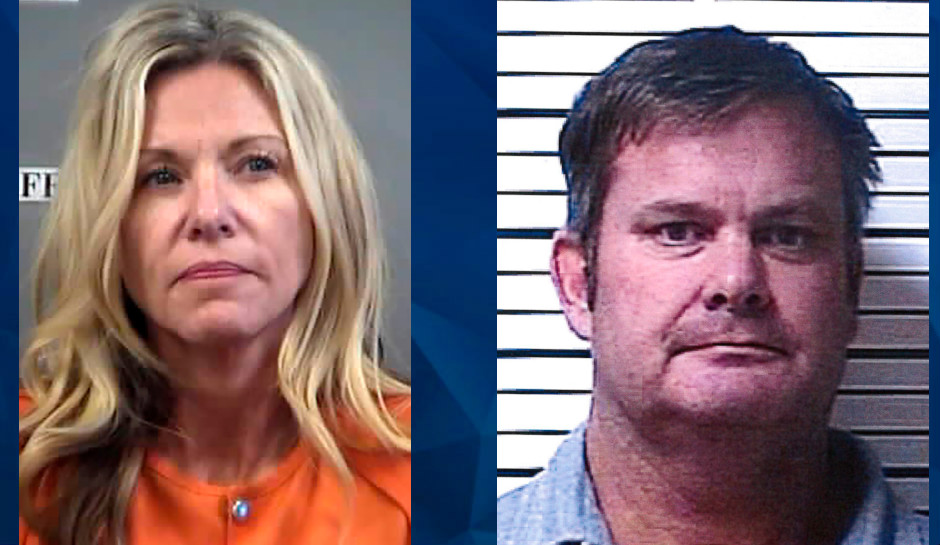 CrimeOnline previously cited probable cause affidavits showing that investigators traced a cell phone belonging to Vallow's now-deceased brother Alex Cox to Daybell's backyard hours after each of the children were last seen alive. Investigators executed a search warrant at the property on the same day both sets of human remains were found, and images taken at the scene indicate that authorities had targeted specific areas in the search.
Get your daily crime on! Breaking crime and justice news on 'Crime Stories with Nancy Grace'
As KPVI reports, FBI Special Agent Steve Daniels revealed behind-the-scenes details about the evidence that led investigators to Daybell's backyard during a preliminary hearing for Chad Daybell. 
Daniels, who was reportedly the senior team leader for the June 11 search of the property, said that investigators had obtained telephone data and additional evidence before executing the search warrant.
"We had satellite imagery, we had telephone ping information, we had one text message in particular," Daniels testified, according to the report.
The FBI agent confirmed that cell phone pings pointed to an area of interest near a pond at Daybell's home, and cited a text message exchange between Chad Daybell and his since-deceased wife Tammy Daybell that suggested investigators might find something at the property.
As CrimeOnline previously reported, probable cause affidavits showed that Chad Daybell texted his wife on the morning of September 9, the day after Tylee Ryan was last seen alive and a short time after Alex Cox's cell phone was traced to Daybell's backyard.
"Well, I've had an interesting morning! felt should bum all of the limb debris by the fire pit before it got too soaked by the coming storms," Daybell wrote to his wife, apparently referring to tree limbs.
"While [I] did so, spotted big raccoon along the fence. hurried and got my gun, and he was still walking along. got close enough that one shot did the trick. He is now in our pet cemetery. Fun times!"
Daniels reportedly testified that the "discussion of a pet cemetery," combined with the cell phone data and satellite imagery, compelled investigators to search particular areas of Daybell's backyard.
Vallow's arraignment on charges of conspiracy to conceal evidence is set for September 10, and Daybell's trial is scheduled to begin in January 2021. Each suspect is being held on $1 million bail; Daybell in Fremont County and Vallow in neighboring Madison County.
Read more:
SEE IT: 'Cult mom' Lori Vallow husband Chad Daybell's full arrest affidavit; did Daybell try to flee after JJ's body was found?
Charges dropped against 'Cult Mom' Lori Vallow
SEE IT: Video shows investigators at 'doomsday' husband Chad Daybell's home; K9 dogs search yard [REPORT]
'Tylee and JJ needed to die': 'Cult Mom' Lori Vallow believed her children were zombies, relative says [Report]
'Red flag' missed? Police share new details about Tammy Daybell's death, 'paintball gun' attack days before
Idaho judge SLASHES Lori Vallow's bail as children remain missing; will 'Doomsday' mom walk out of jail today?
SEE IT: 'Doomsday' mom Lori Vallow struts her stuff in 'Mrs. Texas' pageant, wins $17K on 'Wheel of Fortune' [VIDEO]
Chad Daybell made 'significant' increase to wife's life insurance policy DAYS before her sudden death; son says dad has 'done some bad things': Report 
'Lori what the $#!# happened': Text messages show 'cult' mom Lori Vallow refusing to answer questions about husband Charles Vallow's death; leaves his sons in the dark for DAYS
Missing Tylee Ryan's aunt says Lori Vallow waited WEEKS to inform relatives of Joseph Ryan's sudden death
'Cult' mom Lori Vallow didn't attend husband's funeral; son says he doesn't believe story about Charles Vallow's death and fears for his own safety
Click here to read all of CrimeOnline's coverage of the Vallow case. 
For the latest true crime and justice news, subscribe to the 'Crime Stories with Nancy Grace' podcast. Listen to the latest episode: